WEEKLY ONLINE SERVICE INFO

Want to join us online to watch our Sabbath School or Worship Service?
SABBATH SCHOOL AND WORSHIP SCHEDULE BELOW:
9:55am - Go Live on YouTube
Church Announcements - slides
10:00am - Sabbath School Begins
Welcome/Updates

Sabbath School 
10:50am 
11:00am - Worship Service Begins
Welcome/Update - Elder in Charge

Offering Appeal - TBD

Intercessory Prayer - TBD

Children's Story - TBD (Video)

Special Music (if available) - A/V Person

Scripture Reading, Sermon & Benediction

Closing slide (:60) - How to Connect with BKC (Online)
12:00 NOON - End YouTube Live Stream!
DON'T FORGET TO SUBSCRIBE TO OUR YOUTUBE CHANNEL!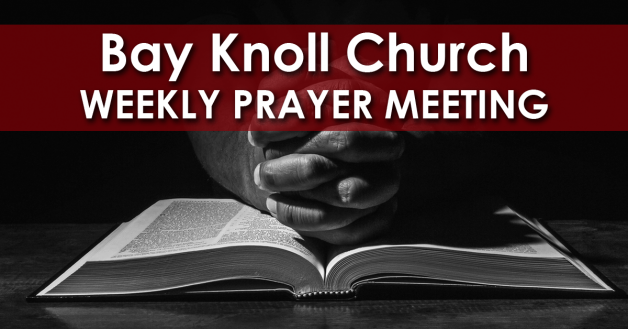 WEEKLY PRAYER MEETING (ZOOM ONLINE)
WEDNESDAYS (7PM)

Join Pastor Martin and Bay Knoll Church members for our weekly virtual prayer meeting.

For security reasons, to receive a link to the Zoom prayer meeting, please email communications@bayknollchurch.org with your first and last name and your email address.