Welcome to Bay Knoll Church!
We are a Christian Church that belongs to the Seventh-day Adventist movement. We accept the Bible as both the only source of our beliefs and standard for our faith and practice - we would love to have you join our family.
We look forward to you joining us!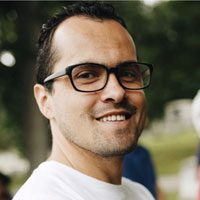 Pastor Mauricio Schiavenin
Bay Knoll SDA Church
Church Phone: 585-544-4340
Email: Pastor@BayKnollChurch.org